Cyberbia's digital journey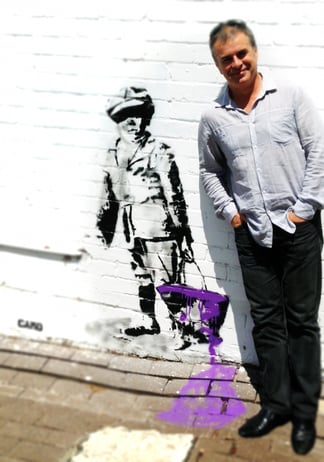 At Cyberbia we thrive in the heat of a good challenge and try to provide pain relief to our clients by attempting to MAKE COMPLEX BEAUTIFUL in everything we do.
Our journey has always been of a digital nature, founded in the early days of the internet building websites, banner campaigns and microsites for OzeMail, Yahoo, DoubleClick, and Adobe.

As a core team, we have been together for over 10 years and are all passionate about functional design and the efficiency of data flows for end-user experiences.
You could say we were designing cutting-edge UX experiences for Adobe before UX was an acronym, and are still delivering complex made beautiful dev projects for Adobe to this day.

Cyberbia segued to providing digital products and services to the event sector for the last 8 years, developing world-class custom-built event technology. Our event app and platform have been used by global brands that wanted a delegate app that not only functioned well but matched the corporate and event branding while providing a fun user experience for delegates.

In this era of digital transformation, Cyberbia are well placed to partner with you on your digital journey, whether you need your site made beautiful, your marketing automation assets given an upgrade, or an integration that seems too complex. As Adobe Solution Partners and HubSpot Platinum partners, we have the team and a suite of turnkey solutions to get you up and running quickly for a reasonable budget.
Make. Complex. Beautiful.
DIGITAL STRATEGY CONSULTATIONS